How to visualize AnnotSV output?
AnnotSV
AnnotSV produces a tab-separated values (tsv) file which can be:
easily integrated in bioinformatics pipelines
directly open in a spreadsheet program
quickly process and visualize in an html file, thanks to the knotAnnotSV program.
knotAnnotSV
This is a standalone program designed to create a customizable html file to visualize, filter and analyze an AnnotSV output.
The source code is available under the GNU GPL licence.

The
knotAnnotSV source code
is downloadable on
GitHub
.
Online results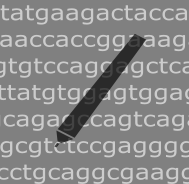 Annotation and ranking of your SV with
AnnotSV
are available
online
.
Results are then powered for visualization by
knotAnnotSV
.